We've Built Something for Everyone!
NLClassifieds.com is a locally owned and operated online marketplace within Newfoundland & Labrador. Since it was founded in 2005, 'The Classifieds' has grown to become the province's largest marketplace of online classifieds and the province's most visited website.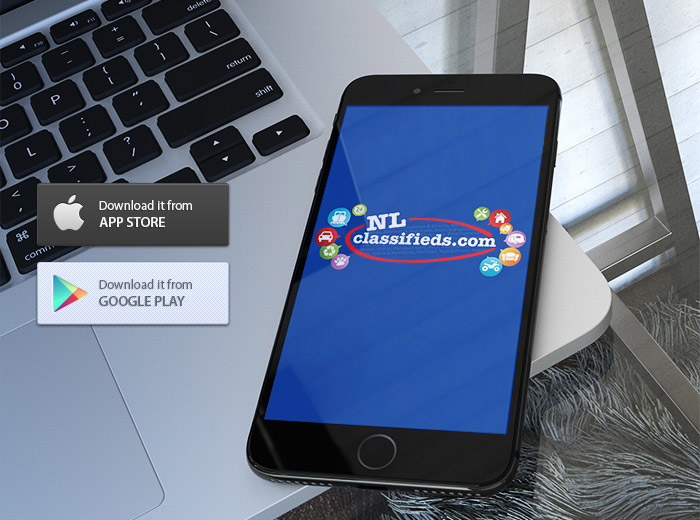 Our mission at NL Classifieds is to provide a local, online marketplace where users can freely advertise their items while also freely viewing and browsing other classifieds from all over the province and country.
Our top priority is our users and their ability to access a website that is simple, easy to follow and user friendly for everyone from the most experienced to the most novice of web users.
NLClassifieds.com allows users to view all listings and advertisements for free without any requirements or registration. All non-commercial users can place listings at no cost and enjoy the benefits of our very easy image uploads, simple text formatting, YouTube video access and the ability to describe their item without the space restrictions of traditional mediums like newspapers, magazines and radio.
We strive to always be improving and at the cutting edge of online classified marketplaces. Our users are a vital aspect of this and are always welcomed to submit any and all comments and suggestions. Please connect with us on through social media or via telephone (709) 237-7300 or email, we would love to hear from you!





Our Mobile Apps: Classifieds on the go
With more and more web searches being done on mobile devices, NL Classifieds offers mobile apps for iOS & Android devices. To date we see thousands of users engaging through our apps and project this number to continue to grow as we keep updating and introducing new features.

If you ever have any issues using the NL Classifieds apps or see a feature/aspect you would like added or updated, please contact us and let us know!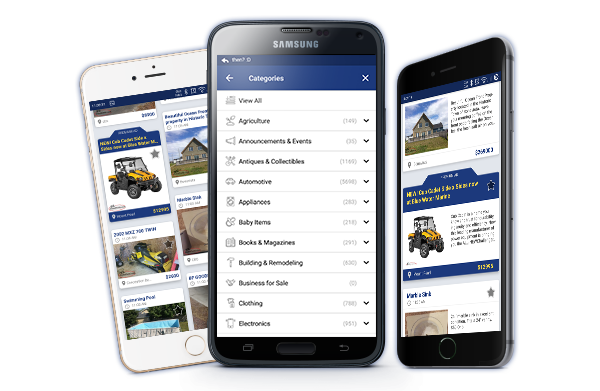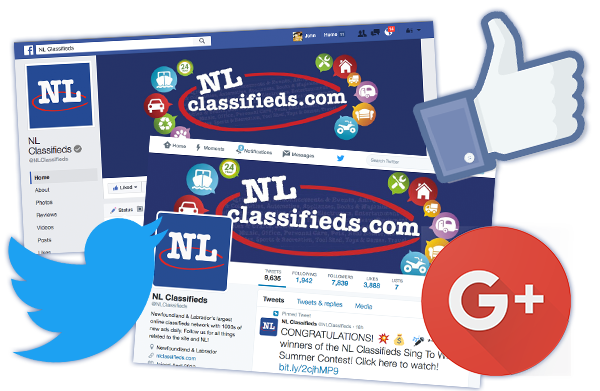 Listening and engaging with our users. Social Media:
As the most visited local website in Newfoundland & Labrador, we're used to being seen and talked about. Join in on the conversation with us on social media and become part of the NL Classifieds community. We are happy to hear from our users and are always quick to keep the conversation going or give back to the community with giveaways year round.

Make sure you follow our adventures on social media and never miss out on ticket draws, holiday prize packages and even our ever-popular annual Advent Calendar. Don't be shy, send us a Tweet, like us on Facebook, share your photos with us on Instagram and subscribe to our YouTube channel.
Our top priority is our users and providing a safe and secure marketplace that is easy to use.
For further information on how we can help you get started on your campaign, contact our sales team: