Commercial Listings
The simplest way to get a single product or service in front of approximately 300,000 unique visitors each month is with a commercial listing. These listings allow engaged and ready to purchase users to set eyes on your featured product or service at a fraction of the cost of traditional advertising. Choose the specific classified category your product or service best suits and target a local audience in need of what you offer. Commercial listings also include images, video, links and more to help potential customers truly understand how your product or service can meet their needs.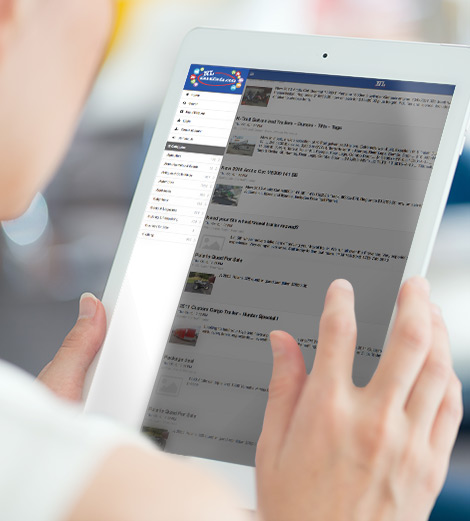 Features & Benefits: Reach more of your customers for less
As the largest local online marketplace, NL Classifieds provides a massive and engaged audience for businesses to reach with their products and services. Whether you are looking to promote a seasonal product, introduce a new service to your offerings or solidify your position within the industry, a commercial listing can help you achieve these goals. Commercial listings allow companies of all sizes to reach a large audience without setting up a commercial account. This can help small businesses compete with larger competition or help a new business establish themselves at a budget-friendly rate.
Features
Perfect to highlight a single product or service
Sold in weekly segments
Include text, images, videos, links and more
Does not require a commercial account
When it comes to advertising, it shouldn't be a guessing game. The advantage of online advertising is that it is measurable.
Our top priority is our users and providing a safe and secure marketplace that is easy to use.
For further information on how we can help you get started on your campaign, contact our sales team: