Premium Listings
Competition is fierce in every industry, yours is no different. Premium listings can help your brand stand out from the crowd and rise to the top of potential customer's minds when they are ready to make a purchase decision in your industry. Premium listings include live links, rich-text, images, videos and more, which allow you to bring your products and/or services to life and really sell a potential customer on your company being their best choice. These fully customizable listings are highlighted on our desktop website, mobile website and mobile app available for all iOS and Android devices. This means we have full access and flexibility to truly target your premium listing to specifically focus on your target market, regardless of geography or other demographics.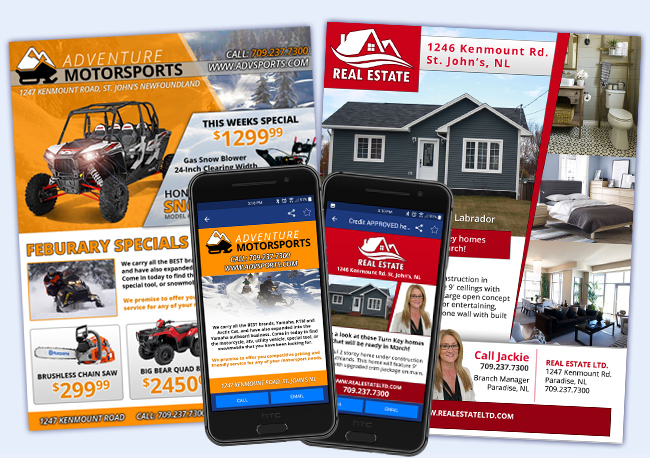 Features & Benefits: Unique and targeted results
Premium listings give you the ability to really draw in your audience and attract engaged and ready to purchase customers. Imagine a potential customer strolling through a shopping centre past all the stores - this is your chance to convince them to enter your store and make a sale. Premium listings can help drive traffic to your website, help convert leads for a new or featured product and even help introduce a new service or line to your customers. Whatever your goals may be, a premium listing can help you achieve results all while delivering measurable metrics, so you can finally see where every cent of your advertising budget is being spent. Welcome to premium listings and targeted online advertising!
Features
Prominently featured on the top of search results, in iOS & Android apps
Targeted to specific/relevant classified categories
Completely customizable to your needs
No charge for basic listings
As more brands branch out of traditional advertising, the online space has become busier and more competitive. Standing out is no longer a luxury, it has become a necessity.
Our top priority is our users and providing a safe and secure marketplace that is easy to use.
For further information on how we can help you get started on your campaign, contact our sales team: